Hello, I am Cassidy.
I am a full-time Mom, and a professional realtor in Dallas-Fort Worth (DFW) Metropolitan Area.
I live in Hurst with my 12 years old son, Silas. For the last few years, I have been helping my clients (later friends) to live one of the best moments of their life. The happiness of finding their dream home.
I have been part of their laughter and joys, but I have also been there for them in their frustration and tears. I just love my job, and this motivates me to do it better every day from yesterday. My main goal of selling real estate is to help each of my clients find the best home to fit their needs and/or sell their home for top dollar.
I am a very compassionate person, I am always ready to re-tune my schedule as per my client's convenience, and I will always accommodate unless it's my son's baseball game. I never miss a game! ?
I am his biggest fan among many, and it gives me so much energy and enthusiasm when I watch him play. I then channel this energy towards my professional paradigm.
I can assure you; you will always find yourself in my best wishes.
I am like an open book as a person, and I try to implement the same standards of transparency in my profession. Though the reason behind this job is purely emotional, you will always find me with the utmost professionalism.
I am a classically trained chef and have worked for almost 10 years in the catering industry. Also, I have worked as a manager in the car rental business for 13 years. I like meeting people; life is lifeless without people in it. I have never met a stranger.
And yes, I am Johnson & Wales, Denver graduate. Just in case you want to know. Though I still miss catering sometimes, nothing can beat the fun of being a realtor for me. I just love it.
Now I can spend more time with my son, which was a bit tough due to longer time commitments in the catering and car rental industry. My world revolves around my son and the happiness of my clients.
I genuinely like to help people, it feels good, when I see a smile on someone's face because I was able to help them obtain a goal. I think we can add so much strength and happiness in our life, by helping others.
I love it, when my clients jump out of joy, after buying their own home. Suddenly, they become part of the family. Emotions of buying the dream home are so beautiful and intimate, and I am lucky to share the same, with so many families over the years.
Still now, many of my clients are my very good friends.
In the pursuit to build a perfect world for my son to learn, grow, and prosper. I feel helping families to get their dream home, is all part of a plan. And, I want to give my best, happily in this.
I am professional, accommodating, and compassionate. And for me, it's more about helping others, being happy, and sharing happiness with others.
Feel free to give me a call, I am not here to make claims, on how I differ from other realtors, blah… blah… I would rather say I am a nicer one that genuinely loves this profession and people. You will feel the difference yourself. ?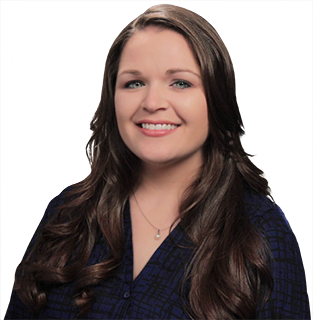 Cassidy Spilker
817-559-5218
Cassidy@prsalesgroup.com
Texas law requires all license holders to provide the Information About Brokerage Services form to prospective clients.
Information About Brokerage Services Consumer Protection Notice