My name is Cassidy Spilker and I live in Hurst with my 12 year old son. I have spent most of my life in the Mid-cities area and even graduated from Birdville High School. As a full time Realtor, I pride myself on offering outstanding services throughout the entire process of buying and/or selling your home. I am fortunate enough to be a part of Perpetual Realty Group that has over 18 years of combined experience in real estate. We pride ourselves on being market specialist and have lived in all parts of Tarrant County. So, weather you are buying or selling your home we will be sure to take care of you as well as help educate you on one of the biggest financial decisions of your life.
Outside of work my son keeps me busy with select baseball. I am his number one fan. Please keep in mind that I always try to accommodate your schedule as best I can as long as I never miss one of his games. Luckily, I have a team that is able to step in and help so that our clients know that they are always a priority to all of us. I also enjoy cooking out with friends, swimming, shooting and live music. Not to mention, I love a great adrenaline rush.
Prior to going into Real Estate, I was a manager for a couple car rental locations in Downtown Fort Worth. I also worked part time as a caterer. I happen to be a classically trained chef but unfortunately those type of work hours did not allow me to be as present in my son's life as I wanted. I still love to cook, and I miss catering event but I absolutely love being a Realtor so I can't say I would change anything. I did receive my culinary degree in Denver, Colorado at Johnson & Wales University back in 2007. I found out very soon after moving to Denver that this Texan was not a fan of the cold and snow. As soon as I was done with school, I hurried back to my warm home sweet home. I am forever grateful for the amazing, lifelong friends that became family while in Denver.
I am family oriented and very blessed to have a lot of my family live nearby. I enjoy reading books to help grow my mind and business. If you have any books to recommend, then please let me know! I strive to be the best I can be not only for my family but also for my clients. I have always been in some type of customer service and I genuinely enjoy helping others. While it is not all rainbows and sprinkles when it comes to real estate, I feel as though I found what I am supposed to do in life. The opportunity to help match families with new homes is a feeling I can't even explain. So, from the bottom of my heart I want to say thank you for considering me to help with your real estate needs. I look forward to assisting and education you along this journey.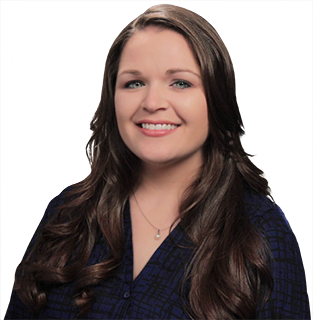 Cassidy Spilker
817-559-5218
Cassidy@prsalesgroup.com
Texas law requires all license holders to provide the Information About Brokerage Services form to prospective clients.
Information About Brokerage Services Consumer Protection Notice